Cart (

0

)
Recently Added

0

Item
Total

$0.00
The item you just added is unavailable. Please select another product or variant.

Cart (

0

)
Recently Added
Total $0.00
The item you just added is unavailable. Please select another product or variant.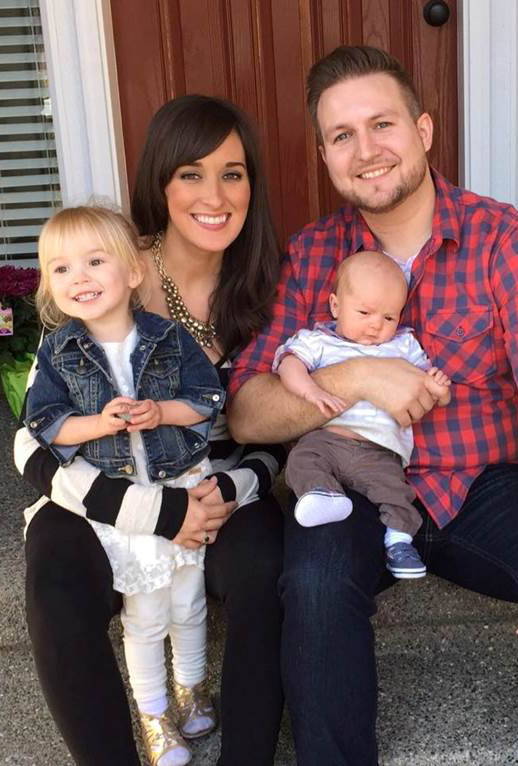 When we reflect on her medical journey, we feel so deeply grateful."
Dani and James Cole,
Emmy's parents
Our "Yes" Happens Every Time We Hug Our Little Girl
In April 2015, in a span of just three weeks, our spunky 2-year-old went from complaining of pain in her hip to barely being able to walk. What our pediatrician feared was rheumatoid arthritis turned out to be a life-threatening tumor wrapped around our baby girl's spine. We were blindsided by this diagnosis — and in complete shock.
We were also devastated to learn that some of the medical care required to save Emmy would not be covered by our insurance plan. We didn't know how we could afford this treatment, let alone pay our mortgage and day-to-day bills. You can't imagine the relief we felt when we found out financial assistance from Seattle Children's Uncompensated Care Fund would cover anything our insurance wouldn't. The assistance we received allowed us to be by Emmy's side every step of the way and focus completley on getting her well.
Altogether, Emmy spent 200 days at Seattle Children's. She braved three surgeries, five rounds of chemotherapy, 20 rounds of radiation, a stem cell transplant and immunotherapy treatments.
Our doctors were amazing, including Dr. Julie Park, a world-renowned expert doing research that has improved survival rates for children with neuroblastoma — the type of cancer Emmy had. Also, Dr. Navin Pinto, the most warm and fuzzy oncologist ever, made us feel like Emmy was his only patient. And the nurses were absolute heroes: advocating for us, praying with us, counseling us, playing with Emmy and scooping up our baby, Parker, when we were overwhelmed.
Today, Emmy is a cancer-free, outgoing 5-year-old! You can't put a dollar value on what they do at Seattle Children's because it's lifesaving — absolutely lifesaving.